Honey Fair 2021 is virtual again this year
A whole week of activities - see more on our FaceBook page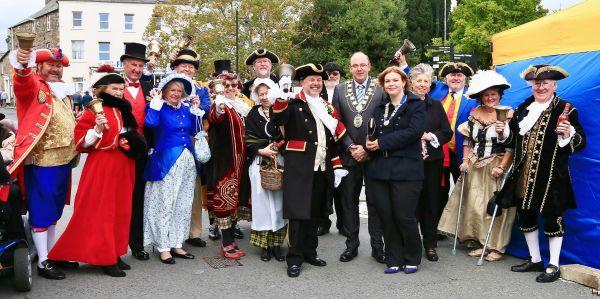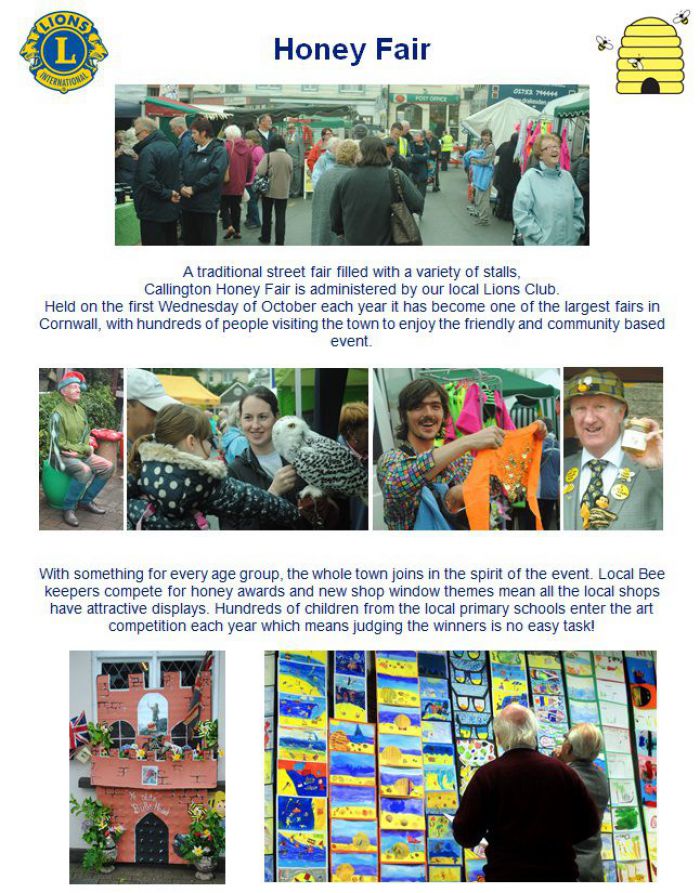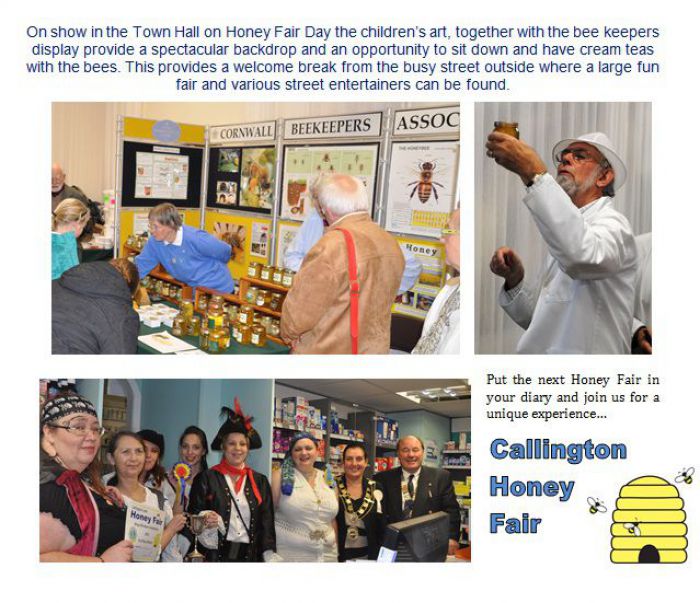 Honey Fair 2021
It is with regret that we have decided to cancel the 2021 Honey Fair due to Covid-19 restrictions.
However following the success of VHF20 (Virtual Honey Fair 2020) we have gone virtual again this year with VHF21!
See our FaceBook page Callington.Lions for details
Honey Fair 2022
Next year we will bee back bigger and better than ever before with both VHF22, the traditional stalls and outdoor activities on Weds 5th Oct 2022, plus a whole week of activities!