The History of Honey Fair
The annual Callington Honey Fair has been taking place since 1978 when local businessman John Trewithick resurrected the street fair last seen in the 1940's.
The fair has its origins in the 13th century when in 1267 Henry III granted a number of market charters to help fund the re-building of Westminster Abbey. This permitted the holding of weekly Wednesday markets and an annual fair. Some 25 years later the Lord of the Manor of Callington confirmed the charter. These early markets died down after a few years and it is not until the 19th century that Honey Fairs became estabished in the local area. Most towns in the South East of Cornwall held such a fair but as far as we know only Callington still retain the name 'Honey Fair'.
[Research from article by Ann Eade entitled Callington Honey Fair in 2002 which refers to the work of Sheila Lightbody in her book 'The Book of Callington']
The following advertisment shows that the fair was essentially a street market and funfair.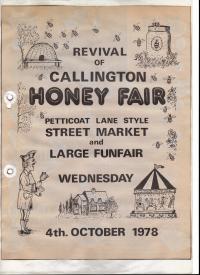 The fair was very succesful as illustrated by the newspaper clippings from the Cornish Times and Cornish Guardian shown below.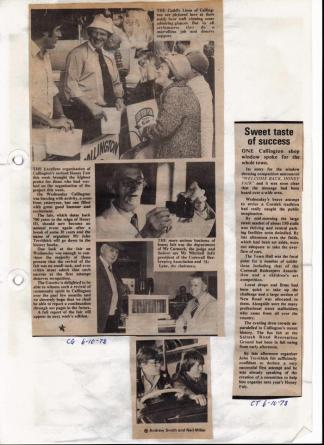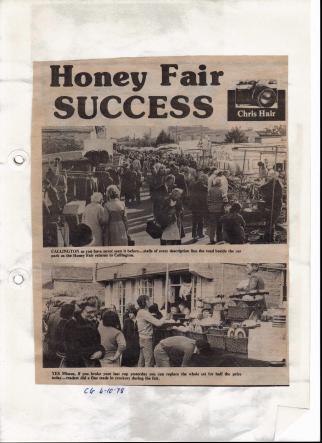 .
Callington Lions first took over the Honey Fair in 1979 under the guidance of the then President Wesley Wilton. The following newspaper clippings (Western Morning News, Cornish Guardian and Cornish Times ) are from the first of these fairs which have been held on the first Wednesday of October each year.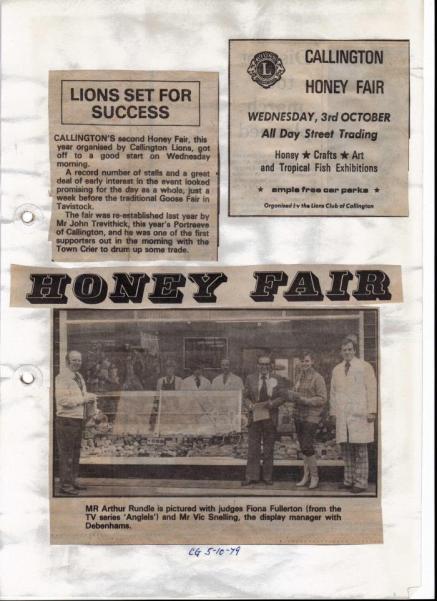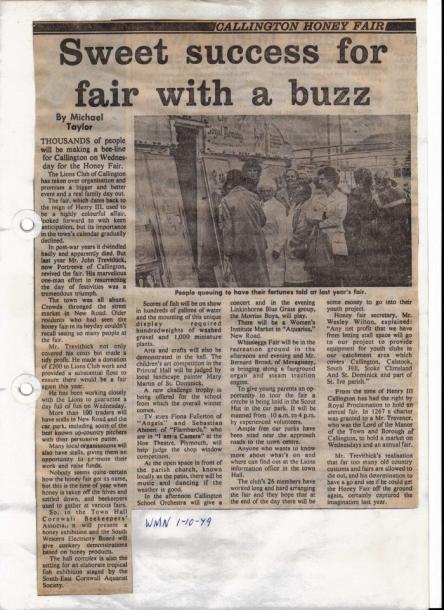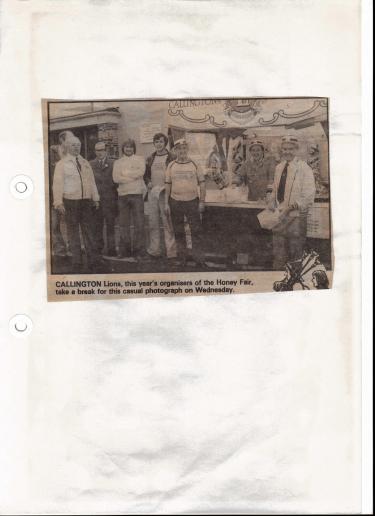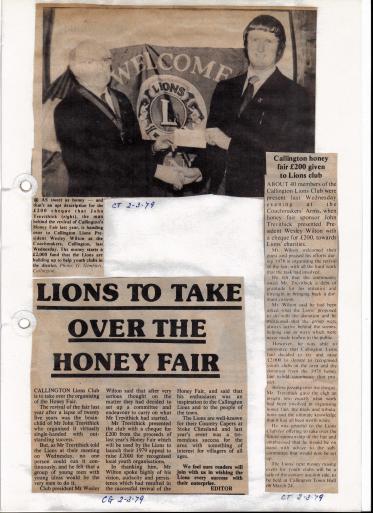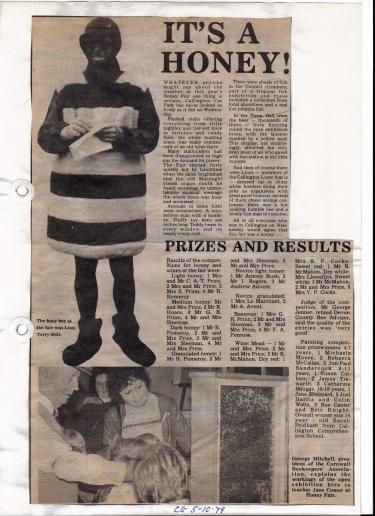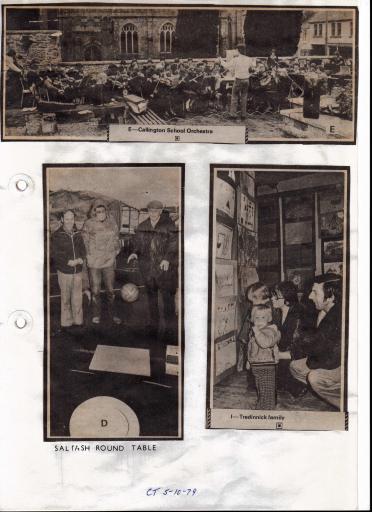 The fair continues to this day